5 Charities to support during this holiday season
Smartworks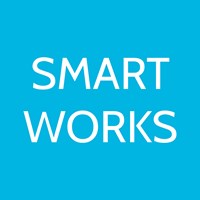 Smartworks have helped over 20,000 UK women in the last 8 years by providing each client a bespoke dressing consultation with experienced volunteers. These volunteers help women find a beautiful and high-quality interview outfit to give her confidence. Their services are free of charge and the client gets to keep the clothes. This is followed up by a 1-1 coaching session with an expert interview coach who provides the client with valuable interview preparation. 62% of their clients secure a job within a month. Once a woman gets the job she is offered a Second Dressing and receives a capsule working wardrobe to last until her first pay cheque!
Choose Love
Choose Love provides refugees and displaced people with everything from lifesaving search and rescue boats to food and legal advice. They aim to elevate the voices and visibility of refugees and get public support for community organisations providing vital support to refugees along migration routes globally.
This team of individuals are driving a fast-paced global movement across 15 countries. In just 5 years, Choose Love has reached 1 million refugees and raised tens of millions .
The concept of Choose Love includes 3 steps 
Browse the store: all items represent urgently needs products and services

Choose real products: store provides everything from hot meals to mental health support

Leave with nothing: they get the items you buy to the people that need it the most
They also currently have a pop-up store open in Carnaby Street, London!
Mind
Home | Mind, the mental health charity - help for mental health problems
What is their vision?
To help everyone experiencing a mental health problem get support and respect.
What is their mission?
Mind provide advice and support to empower anyone experiencing a mental health problem. They campaign to improve services, raise awareness and promote understanding.
Here are some of Mind's goals:
     

Staying well: Support people likely to develop mental health problems, to stay well.

     

Empowering choice: Empower people who experience a mental health problem to make informed choices about how they live and recover

     

Improving services and support: Ensure people get the right services and support at the right time to help their recovery and enable them to live with their mental health problem
Time To Talk UK
Time To Talk Mental Health UK (timetotalkuk.org.uk)
Time To Talk Mental Health is a UK Registered Charity, that is fully private and provides a confidential and safe platform for people who are suffering with poor mental health to find support from each other. We provide a safe place for people to talk about their mental health in confidence with others who understand. They are not (generally) professional mental health workers, but people with lived experience.
Approximately, they have 2400 members, and membership is welcome for any adult in the UK.
The charity is run entirely by volunteers, with any donations received helping run the ongoing costs of the charity.
Check their website to see any of their events coming up!
Mental Health Foundation
UK's leading mental health charity since 1949. Their approach to mental health is public to help prevention, finding solutions for individuals, those at risk and for society, in order to improve everyone's mental wellbeing.
The practical things they do
     

Community and peer programmes: test and evaluate the best approaches to improving mental health in communities and then roll them out as widely as possible.

     

Research: publish studies and reports on what protects mental health and the causes of poor mental health and how to tackle them.

     

Public engagement: give advice to millions of people on mental health. Most well known for running Mental Health Awareness Week across the UK each year.

     

Advocacy: propose solutions and campaign for change to address the underlying causes of poor mental health.
Image Source
Charities
,
Charity
,
Choose Love
,
Christmas Season
,
Clear Your Mind
,
Conscious Fashion
,
Everyday Phenomenal
,
Healthy Mindset
,
Holiday Season
,
Mental Health
,
Mental Health Awareness
,
Mental Health Charities
,
Mental Health Foundation
,
Mind
,
Mindful
,
Mindful Living
,
Mindful Movement
,
Mindful Thinking
,
Mindfulness
,
Peaceful Mind
,
Positive Mindset
,
Positive Thoughts
,
Smart Works
,
Sustainable Brand
,
Sustainable Clothing
,
The Circle of Feeling Good
,
The Positive Body and Mind
,
Thoughtful
,
Thoughtful Thursday
,
Time to Talk UK